One of our favorite Stardew Valley-alikes has been delisted from Steam over a messy dispute between developer and publisher
Roots of Pacha, a charming prehistoric farming RPG, has been removed from Steam due to a dispute between developer Soda Den and publisher Crytivo. Both have released statements holding the other party accountable, with the developer stating it attempted to resolve things "amicably" prior to its publisher's escalation, and Crytivo accusing Soda Den of trying to back out of its contract.
Image 1 of 2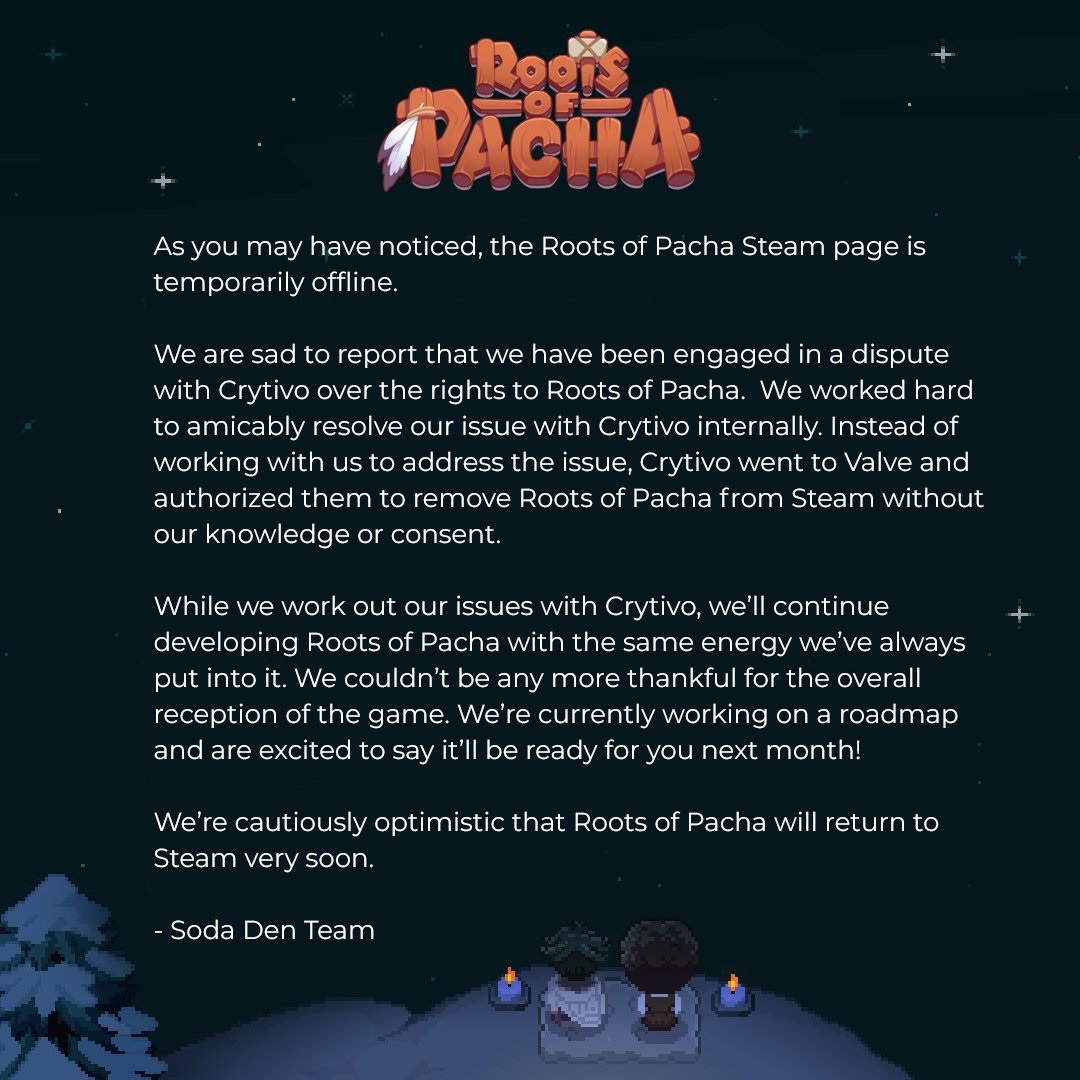 Image 2 of 2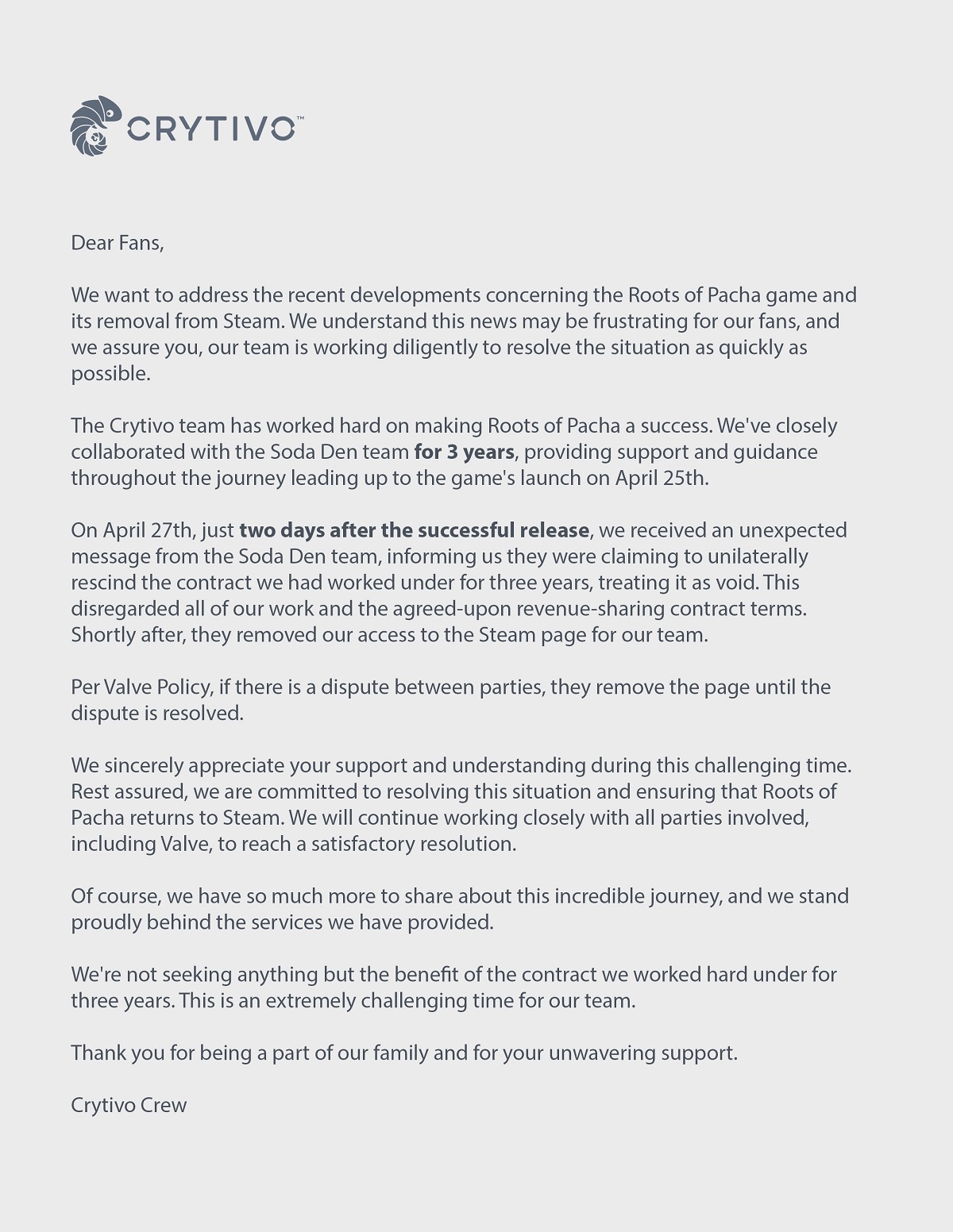 Developer Soda Den was first out the gate, stating that it had "worked hard to amicably resolve [its] dispute with Crytivo internally." The developer claims Crytivo approached Valve and "authorized them to remove Roots of Pacha from Steam" without the developer's consent.
Crytivo responded a few hours later with its own statement in response. The publisher alleges that Soda Den attempted to unilaterally back out of its contract shortly after launch, effectively terminating a three-year collaboration on the game and disregarding prior revenue-sharing terms. 
Regarding Roots of Pacha's delisting, Crytivo states that "Per Valve policy, if there is a dispute between parties, they remove the page until the dispute is resolved," countering Soda Den's intimation that the game's removal from sale was an underhanded or unprecedented move.
The revenue dispute at the heart of this remains cloudy⁠—did Soda Den work "hard to amicably resolve [its] dispute with Crytivo internally," or abruptly terminate a three-year working relationship and long standing contract as Crytivo alleges? Neither company wants to see Roots of Pacha remain delisted, with Soda Den "cautiously optimistic that Roots of Pacha will return to Steam very soon," and Crytivo insisting that its "not seeking anything but the benefit of the contract it worked hard under for three years."
It's especially a shame because we were rooting for Roots of Pacha. Contributor Andrea Shearon awarded it an 88% in our review and wrote that it "brilliantly iterates on a genre famous for finding joy in the monotonous and mundane," while PCG associate editor Lauren Morton wrote that "Pacha's continuous flow of 'idea' quests, explorable areas, and activities is expertly paced, making the irresistible pull of 'just one more day' just as strong as Stardew's." 




Source link

www.pcgamer.com

PCGamer latest

https://www.pcgamer.com/one-of-our-favorite-stardew-valley-alikes-has-been-delisted-from-steam-over-a-messy-dispute-between-developer-and-publisher/